A company, founded by a man whose father suffers from war-induced PTSD, is set to launch technology that may alleviate nighttime symptoms of the disorder, according to the Washington Examiner.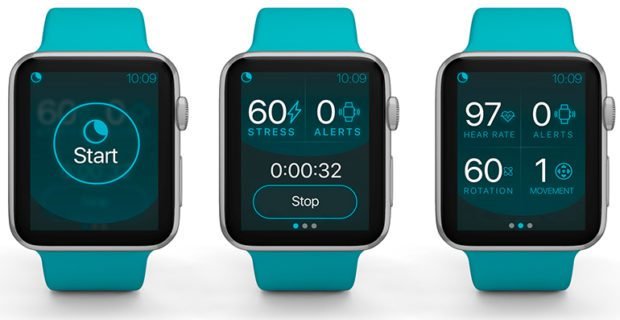 Tyler Skluzacek created NightWare, a wrist-worn device that monitors vitals while a soldier sleeps and can end nightmares that are common in veterans suffering from the disorder, the Examiner reported. The company is seeking approval from the Veteran Affairs and Defense departments to issue its product, according to the Examiner.
Skluzacek's father, Patrick, is a 20-year veteran of the U.S. Army who served as a convoy commander in Fallujah, Iraq, the Examiner reported. The war on terror retiree had recurring thoughts that he would be bombed while driving down the road in his hometown of Minnesota, suffered frequent nightmares and lost his wife and home to disease, according to the Examiner.
"My dad was essentially not sleeping well," Tyler Skluzacek told the Examiner. "Very irritable. A very irritable man; not like he was before he left."
Tyler Skluzacek created the platform in 2015 during a computer benefit for PTSD, and his idea was quickly purchased by an investor to create NightWare, the outlet reported. The technology links with an Apple Watch and wakes the user up with wrist vibrations if the software detects a nightmare.
The Food and Drug Administration (FDA) has also approved the device for testing since the purchase.
"They're experiencing the clinical outcome we had hoped for, which means that their sleep quality has improved," the company's chief commercial officer, Matthew Tucker, told the Examiner.
Tyler's father has also had success with the device.
"It was night and day when I put that watch on and it started working, he told the outlet."
Content created by The Daily Caller News Foundation is available without charge to any eligible news publisher that can provide a large audience. For licensing opportunities of our original content, please contact [email protected]